IRISH PASTRY CHEF & CHOCOLATIER
Tara Gartlan is based in Co. Monaghan, Ireland. With over 10 years' experience working in professional kitchens, including numerous Michelin star restaurants.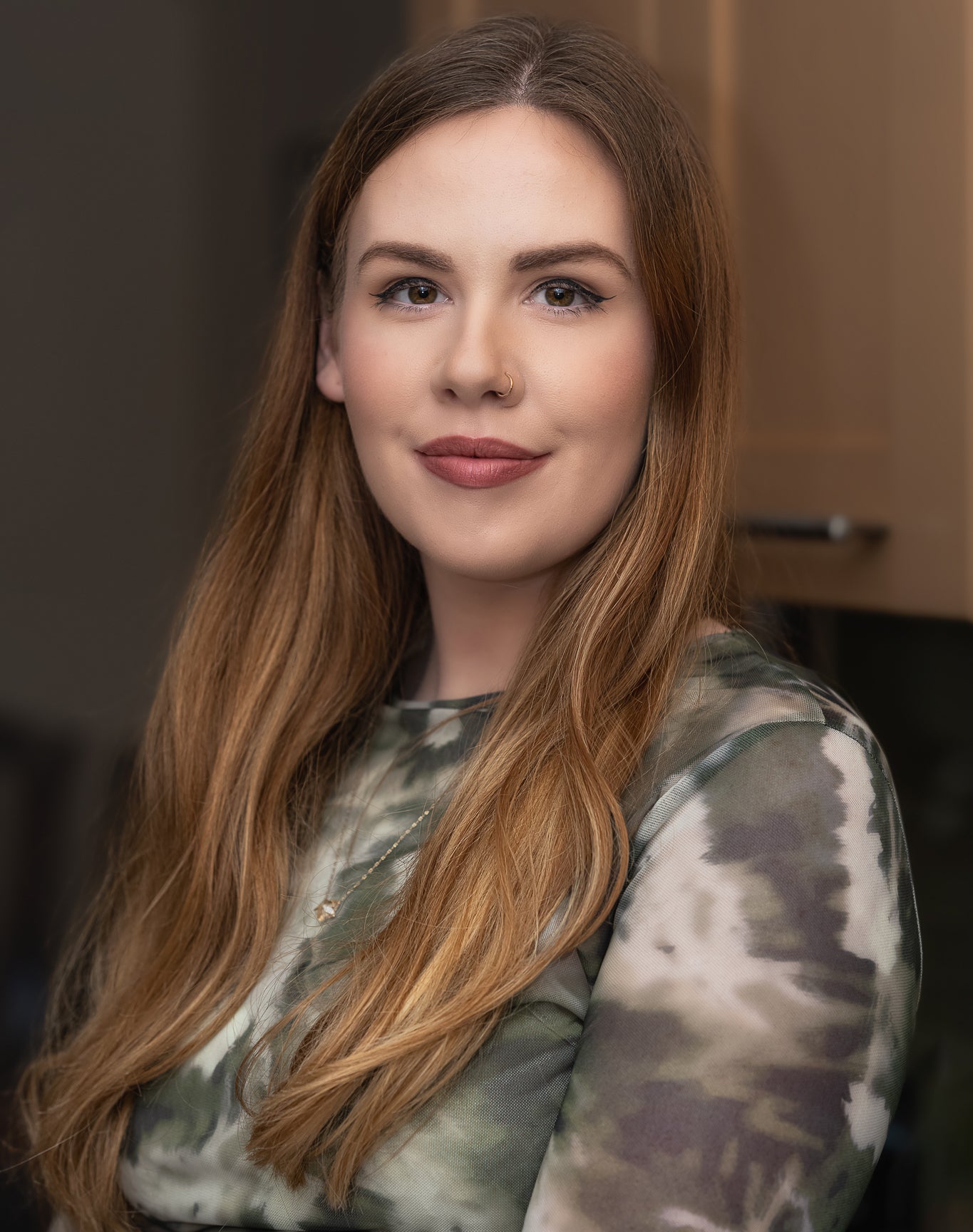 TARA IS A DIAGNOSED COELIAC AND THIS IS HER PASSION PROJECT.
Tara Gartlan Chocolate was created out of her own desire for luxurious chocolates suitable for coeliacs. She has found a way to combine her love of art and food together to create these beautiful bonbons, so take a moment to indulge...
Shop Bonbons
Everything is gluten free.
"EVERYTHING I MAKE IS GLUTEN FREE, SOURCING GLUTEN FREE PRODUCTS, FREE FROM CROSS CONTAMINATION."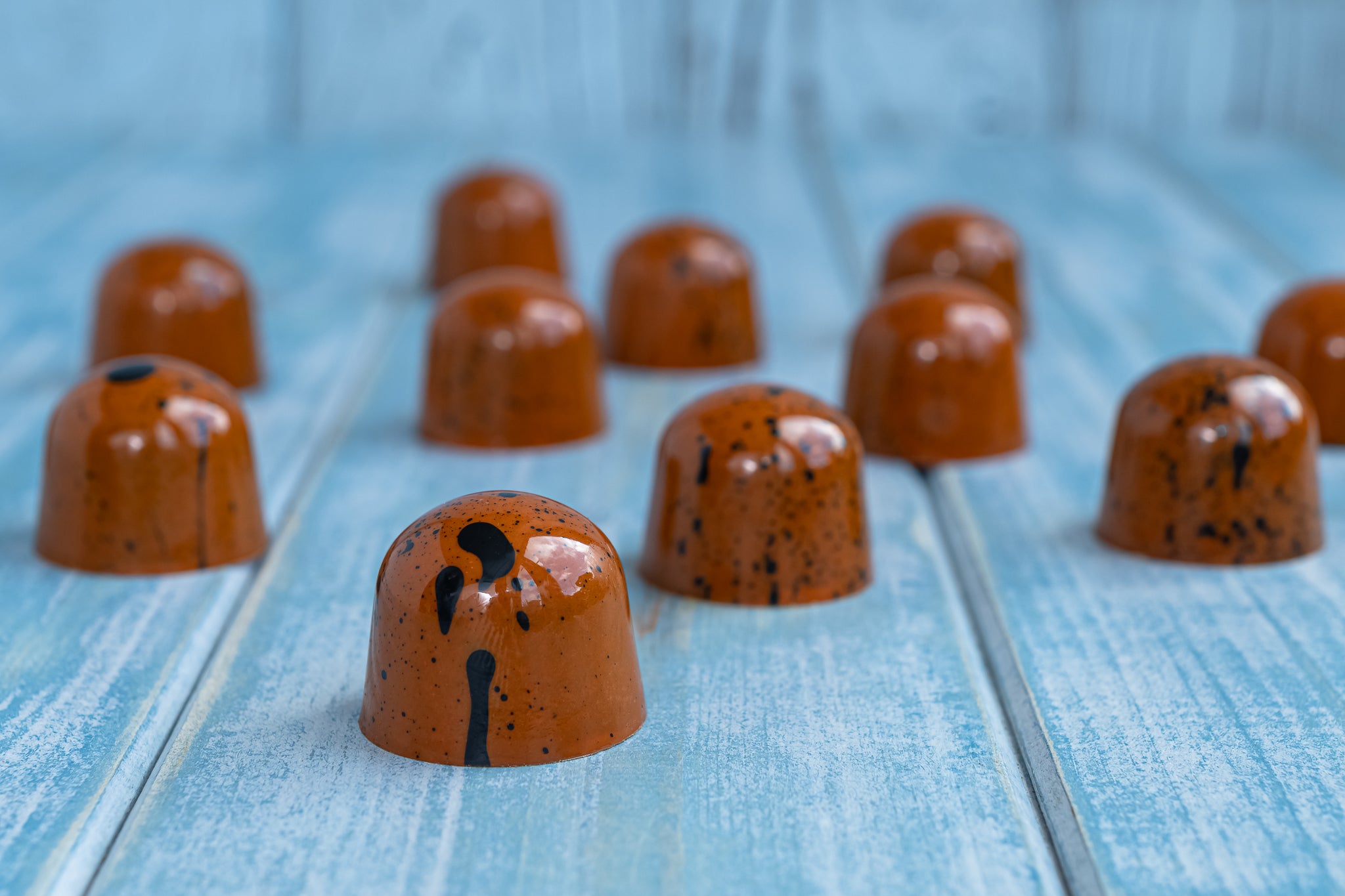 USING THE FINEST INGREDIENTS POSSIBLE
Valrhona Chocolate, Irish Butter and Salt are ethically sourced and combined with the best fruits, including as many locally homegrown options as possible.
Every chocolate is meticulously handmade, with the mould skillfully polished by hand. Cocoa butter is used artfully for decoration, and the chocolate shell is precisely cast and filled with the most tempting fillings.
All recipes are expertly crafted by Tara Gartlan.
TAKE A MOMENT TO INDULGE...
View all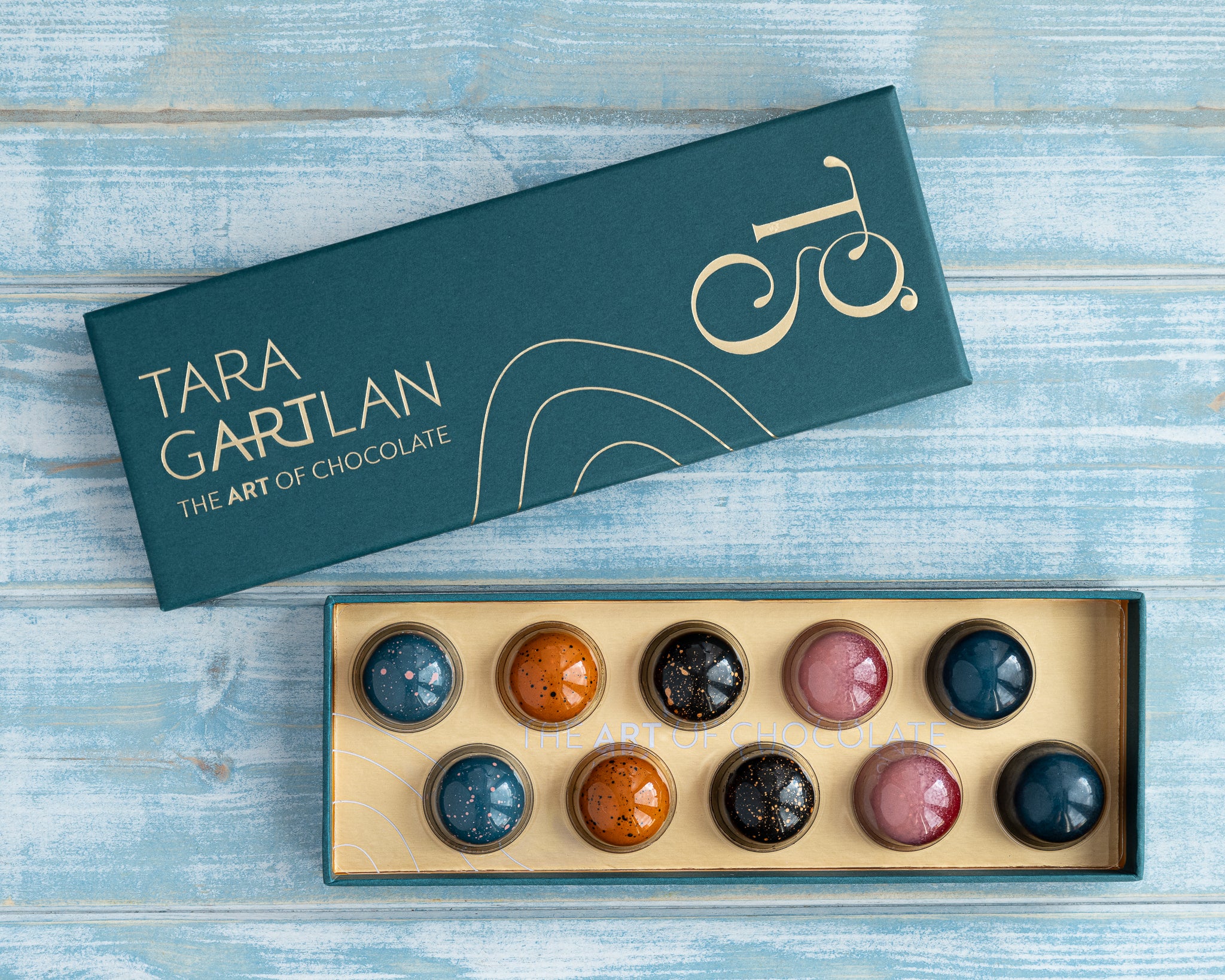 Sold out